Some of the Most Famous Designer Engagement Rings
Most people associate designer engagement rings with celebrities because of their unique designs and the high prices at which they are being sold. There are many designers that have their ring collections sold at many jewelry stores around the world, through the internet and at actual stores, as well.
The main reason for their popularity is because of their revolutionary styling, as well as the flawless craftsmanship that is evident in all their collections. Furthermore, the precious stones as well as metals used in the construction of designer engagement rings also contribute to the fame they enjoy among women who want to look stylish when wearing them.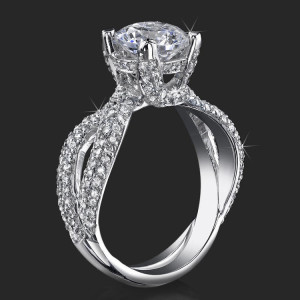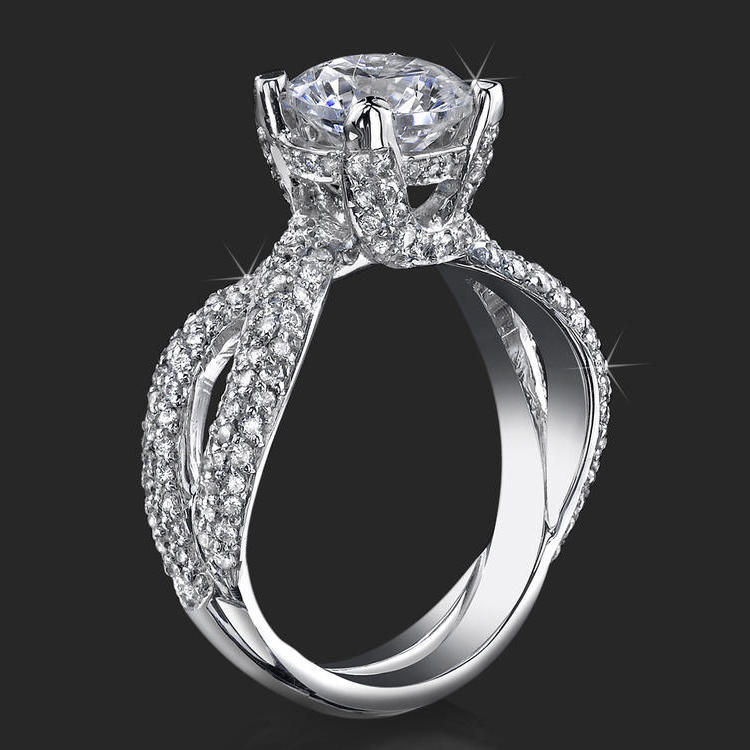 Top designer engagement rings
Although the number of designer engagement rings for women is gradually increasing, there are some collections that consistently remained at the top. These designers have unique engagement rings as part of their collection and are a "must have" for women all around the world. Some of the well known engagement ring designers are:
Verragio engagement rings have been in existence for more than two decades and are known for their beautiful designs. The flair as well as creativity of the designer is evident in all the rings collections that he produces for both celebrities and ordinary people. The rings which are hand crafted have fluid styling that incorporates delicate embellishments, bringing out a lot of its details and making them stand out when worn on the ring finger.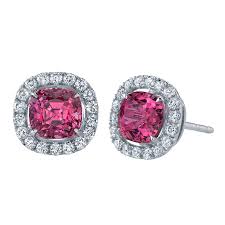 Majority of the designer engagement rings have a vintage feel because they are crafted in platinum, white, yellow and rose gold. A unique feature of the engagement rings by Verragio is the Lumino setting which exposes the diamond on all sides and allows light to reflect on it from all sides.  Some of the Verragio collections are Parisian, Paradiso, Couture, Venetian and Insignia.
Engagement rings by Tacori have been a favorite of many for over four decades because of their unique design which reveal a combination of science, as well artistry. The handcrafted rings are available in a number of collections that bring out styles of modern glamour and traditional elegance that are evident in most of the designs by Tacori. When shopping for engagement rings from this designer, it is possible to find styles that are simple while others are ornate and very intricate, thus making it easy to find one that fits your personal style. The unique design element that is found in all engagement rings by this designer is the crescent silhouette that interlocks with half-moon arcs that allows light to easily reflect on the diamond and reveal their brilliance. The engagement ring collections by Tacori are Blooming beauties, Classic crescent, Dantela, Full bloom and Pretty in pink that goes well with pink diamond earrings and other timeless jewelry pieces.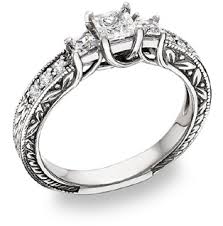 Mark Schneider is known for his unique designer engagement rings that have won him awards across the world. The rings which are unique and stand out from the rest, are available in a variety of styles which can meet the needs of those looking for a modern or contemporary design.
The unique design element of the engagement rings by Mark Schneider is the "secret heart" emblem that is discreetly incorporated as part of the design and has a message for the wearer. Most of the collections by the designer are viewed as art and they include Enchantment, Escaped, Beloved and Bedazzle.
Buying designer engagement rings may require spending a bit more money but they are worth every penny. These designer rings are a great choice for an heirloom that can be worn in the family from one generation to another.